It is natural to want to visit a cafe from time to time, and it is
reasonable to expect that you will be safe both during and post-COVID. This
article will focus on the best ways to tackle this experience while staying
safe and protected from unnecessary illness and still being able to enjoy a
coffee or meal.
While in many parts of the world, governments are encouraging their citizens
to live with COVID and resume life as close to normal as before, while in
other areas, COVID is still being treated as an evolving disease from which we
all must hide.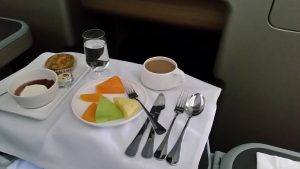 Regardless of which situation you find yourself in, I will point out some of
my tips to stay safe and secure, regardless of the state of affairs in your
country.
As an example of this, while I work in the city of Sydney, and COVID
protocols are being relaxed now, I still make a point of wearing a mask on
public transport, and while in the office when there are many people around me.
I take the same attitude when I go to get a coffee or meal in a cafe.
At the end of the day, regardless of the government's mandates, employer's
mandates, or anything else, we are responsible for our own health. Hence, when out and about, I still choose to wear a mask. I do the same thing when I am in
a cafe and will certainly be wearing one when I enter, am looking for a table
and ordering at the counter.
Once the food has arrived, of
course, I will remove the mask to eat and enjoy.
Eating In or Out
Wherever possible, I will always choose an outside table.
Not only is the air fresher and cleaner, but so too, is it a much safer
proposition. In the event that someone is ill, with COVID or even a common
cold, the risk of transmission will be much lower at an outside table than
crammed in what is often a stuffy and crowded interior room, no matter what the
decor and atmosphere are like.
In the event that someone nearby has been coughing and spluttering, I will
make a point of taking a RAT (Rapid Antigen test) within a day or two to check
on my health and make sure I am COVID-free. This is not because I am a hypochondriac,
but rather because I feel it is my responsibility to ensure that I am safe and
not likely to infect anyone else around me. I know that many states governments
want to just do away with the concept of COVID, but I believe that responsibility
for ourselves and others is a really important aspect of social engagement at
this time.
I also do a lot of flying and want to make sure that I am always safe, for
myself, my family, and people that I am around, for their benefit too.
Summary of Safety Protocols
Essentially, I make a point of still wearing a mask wherever possible, regardless of government mandates as I am concerned for my and others health in cafes that I frequent.
I also travel a lot so don't wish to spread any nasties to anyone, or in turn pick up anything extra and unexpected.
Most of the above is basic precautions applied in my daily travels to my favourite and also news cafes that I make a point of frequenting.
I look forward to sharing with you many more cafe and flight experiences and adventures.
All the best and happy eating and travelling.